Your car. Organized. Finally!
Join 10.5K+
 

⭐⭐⭐⭐⭐ people relying on Tidify, Your On-The-Go Office!

 
The Choice Of Industry Leaders





Your car isn't just a vehicle; it's your office on wheels.
Mornings lost searching for keys, afternoons digging for that critical document, evenings wishing you didn't have to apologize for the mess every time a colleague hops in. Sounds familiar?
It's time to meet Tidify, the ultimate car organizer designed and built for professionals spending a large portion of their working days on the wheels.
Why Tidify?
Ready for road trips that are less "Where's my charger?" and more "What a great drive!"? Dive into the Tidify difference.
Large Rugged Compartments for Tools and Tech
 Everything is in its right place, stable, and within reach.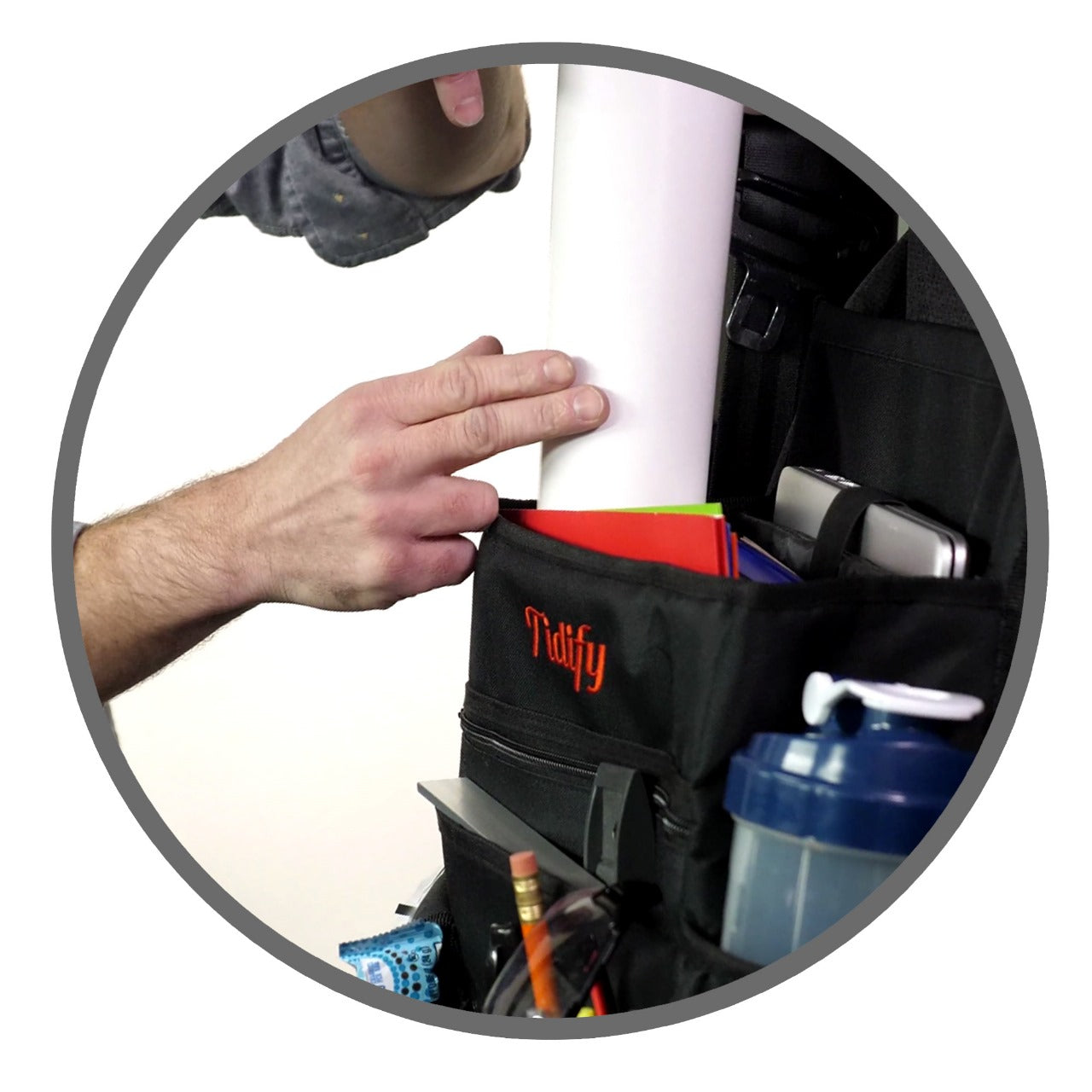 Secure Spaces for Plans and Paperwork
A misplaced document can mean a missed opportunity.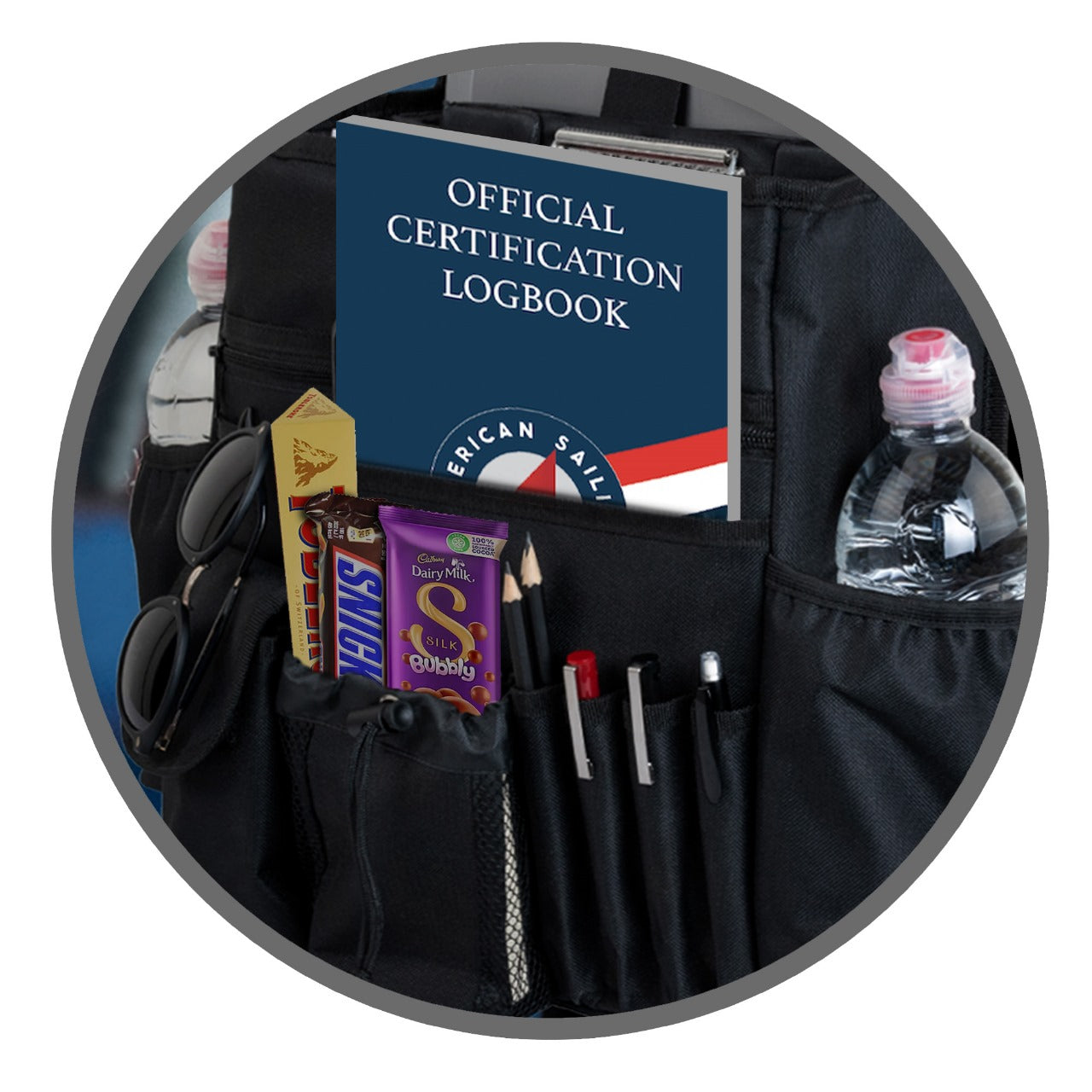 Custom Pockets for the Essentials
Pens, gauges, logbooks, you name it.
Dedicated Pockets for Stationery and Business Cards
Because you never know whom you'll meet!
Larger Than Most Organizers
Fits a large laptop + 3 large ring binders + all your essentials.
There's more!
Tidify knows one size doesn't fit all, especially when your vehicle needs to be as adaptable as you are.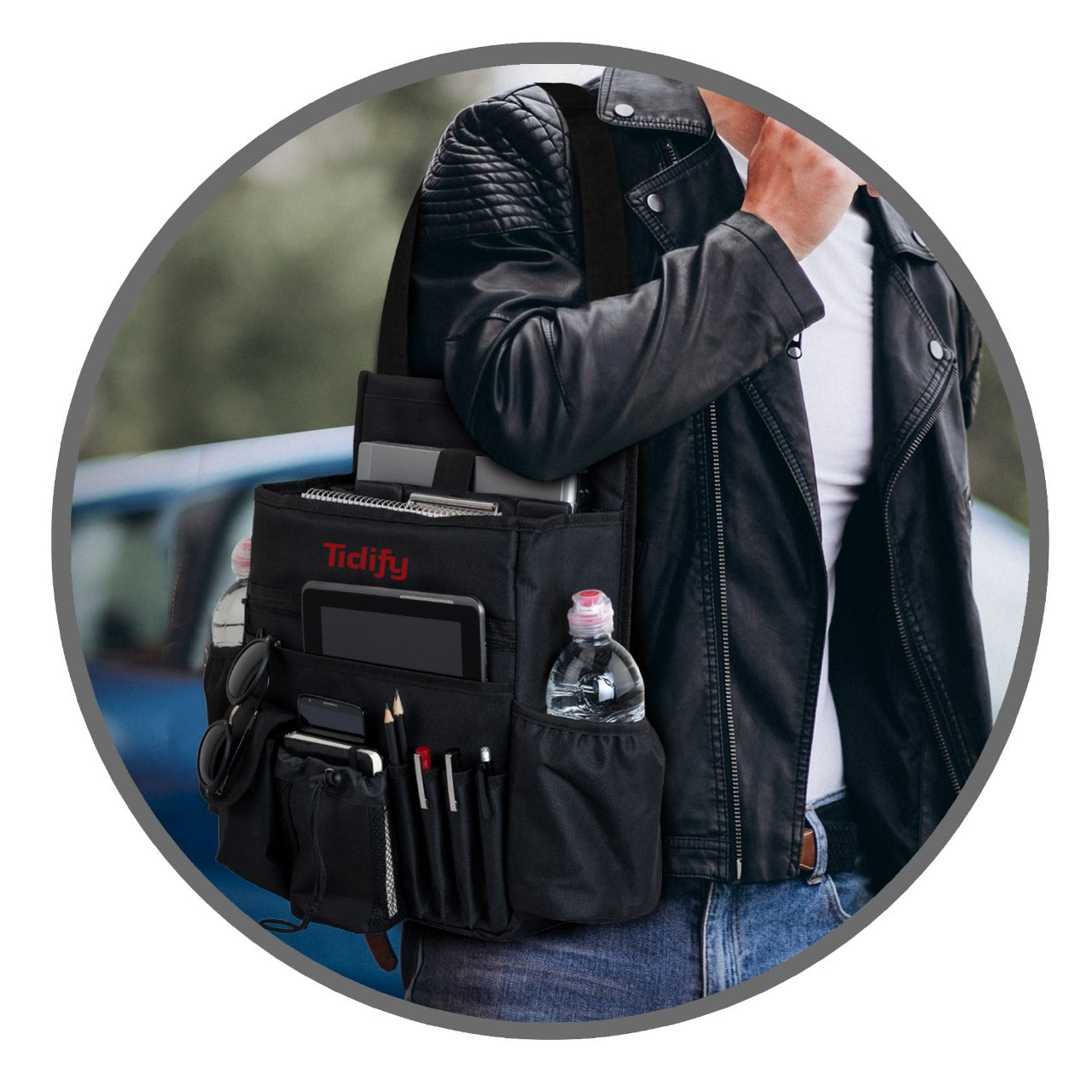 Easy Transfer Between Vehicles
From your work car to your weekend ride in a snap.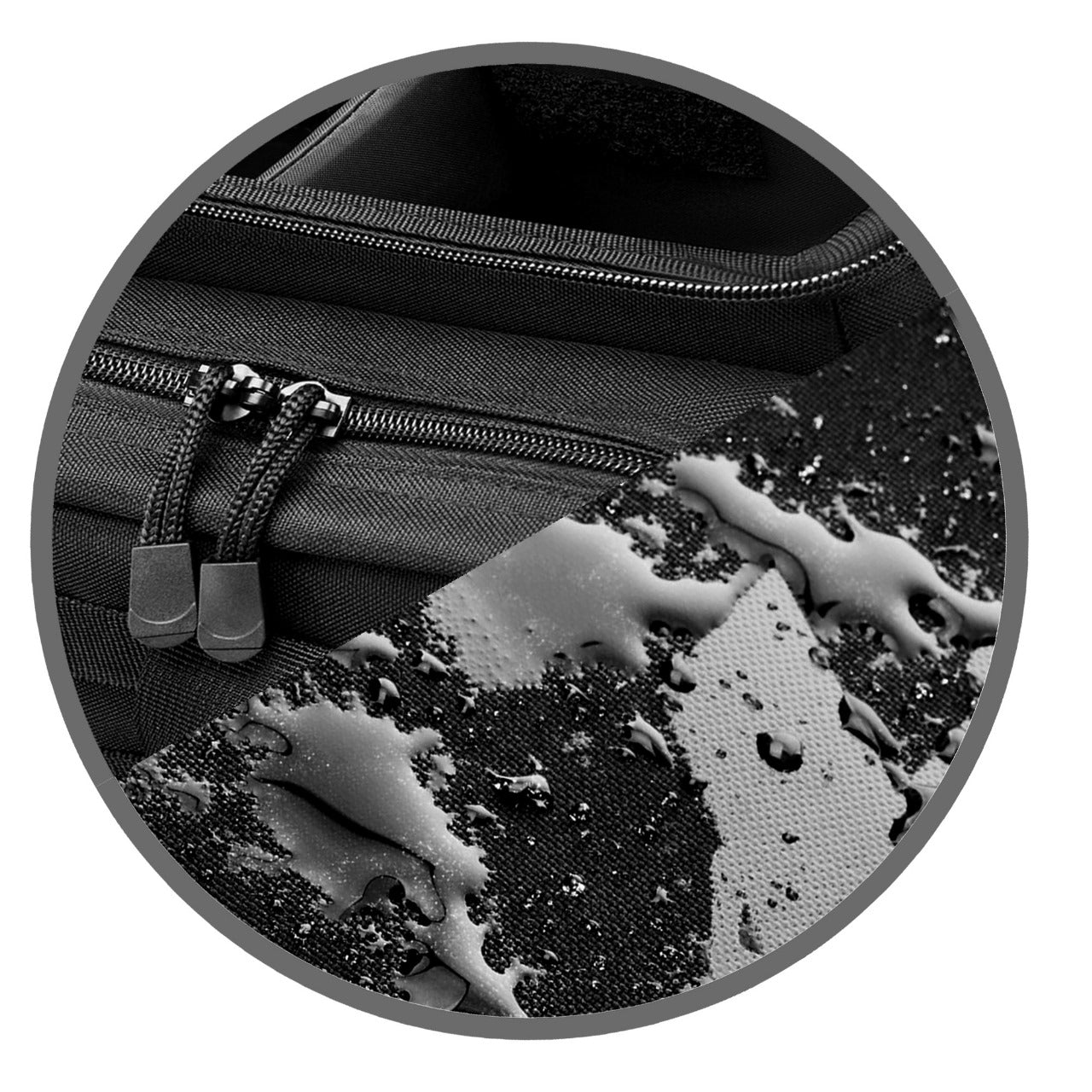 Ultra-Durable Materials That Last
A fortress for your gear.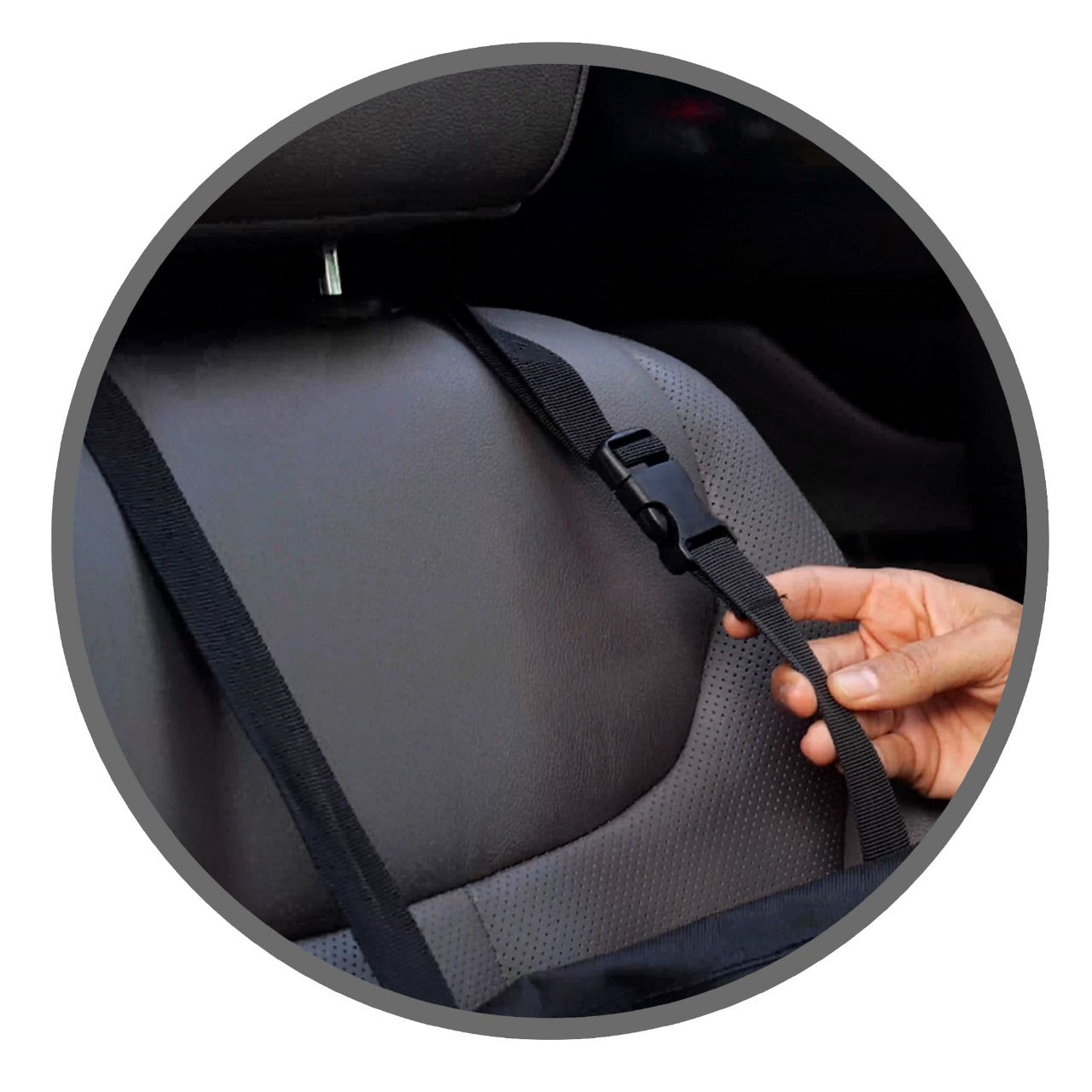 Universal Design for Any Vehicle
Cars, Big rigs, pickups, SUVs - Tidify's with you.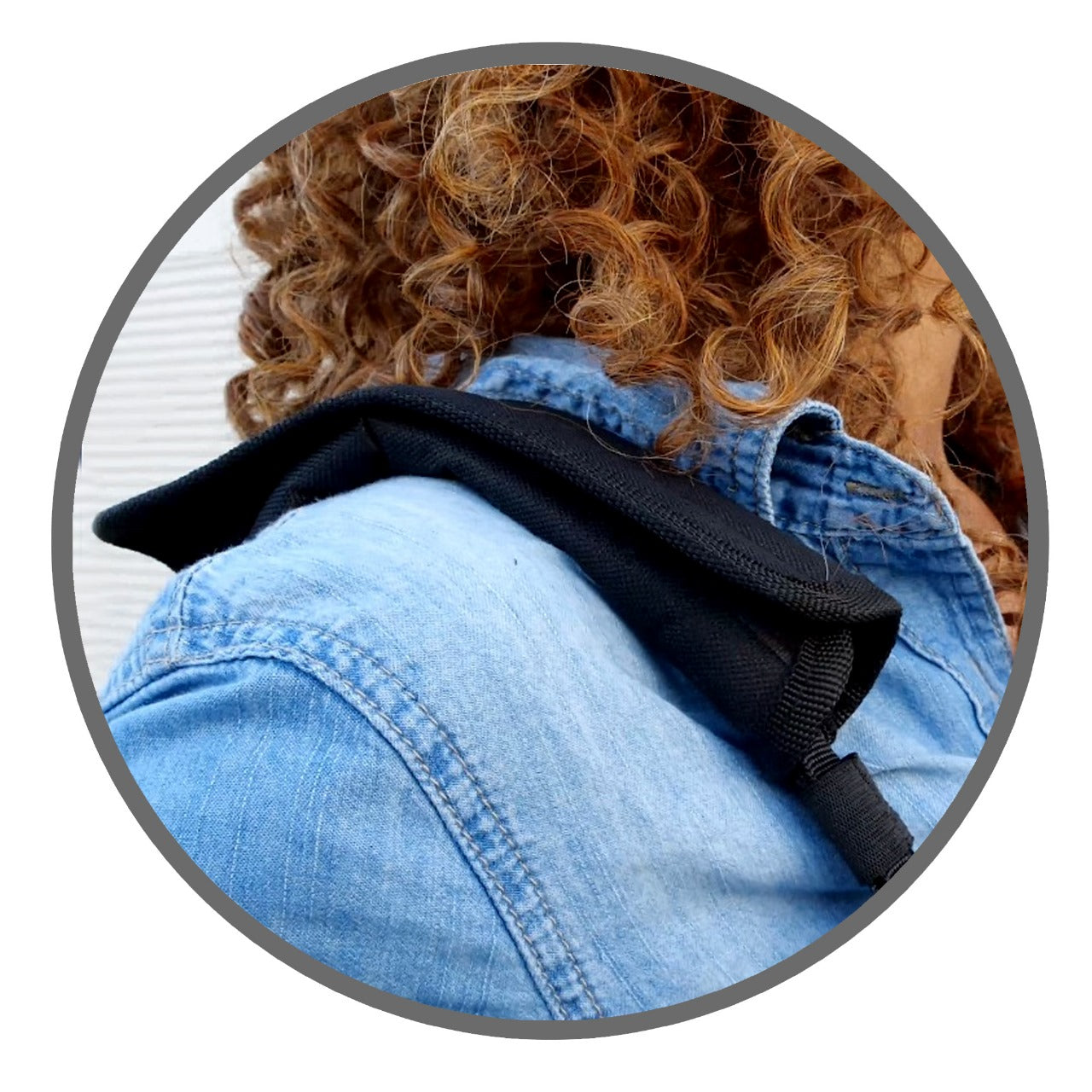 Extra-padded handle
Feels light on your shoulder.
Stable Storage
With the elastic hook strap, rest assured your items stay in place, no matter the drive.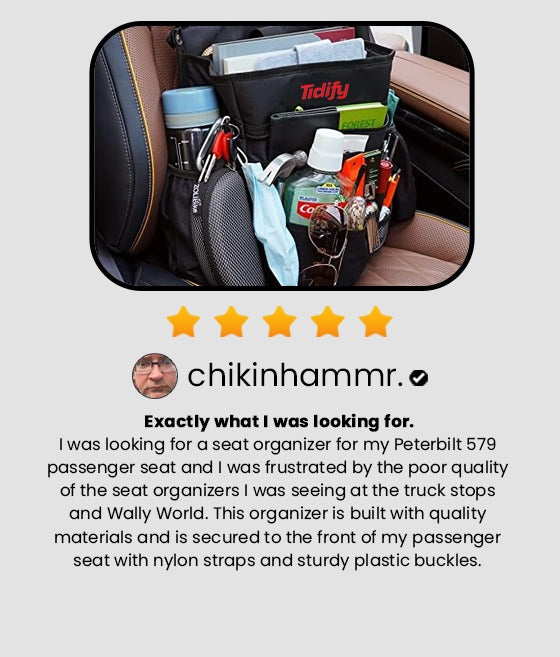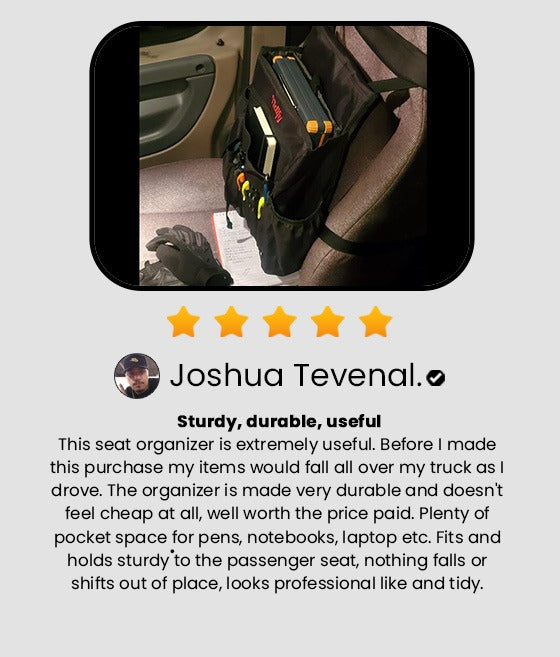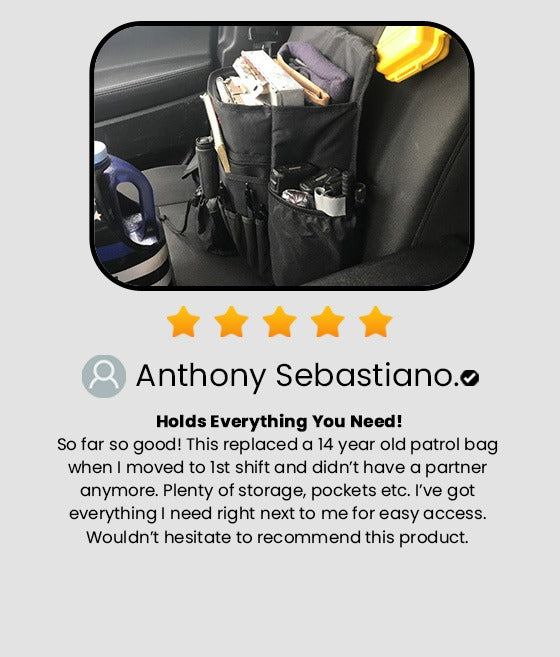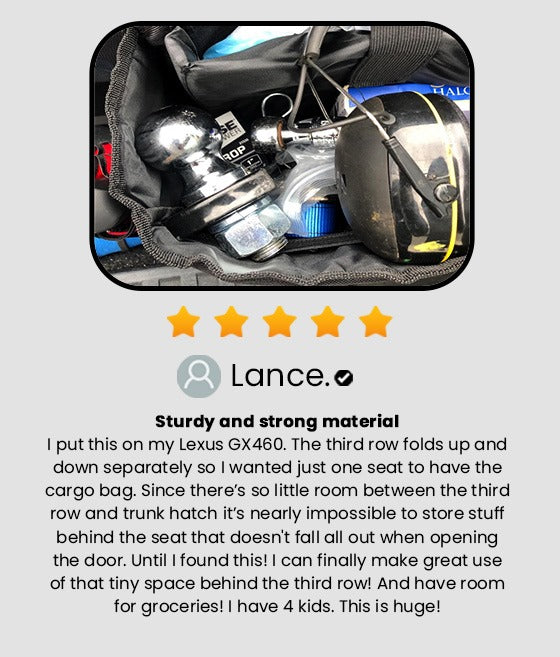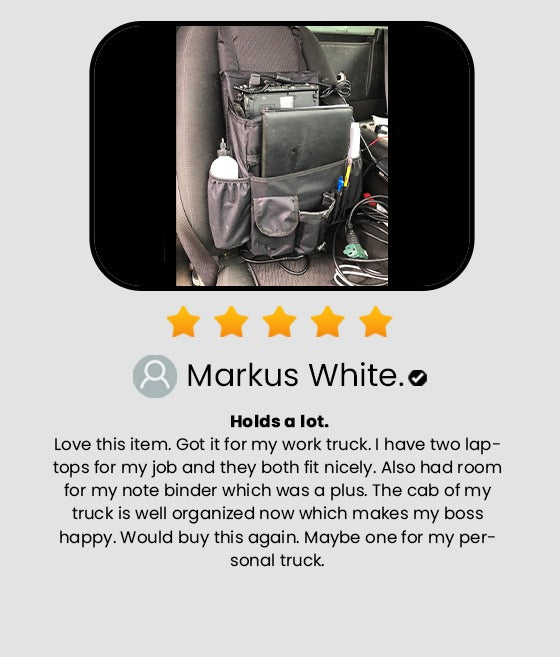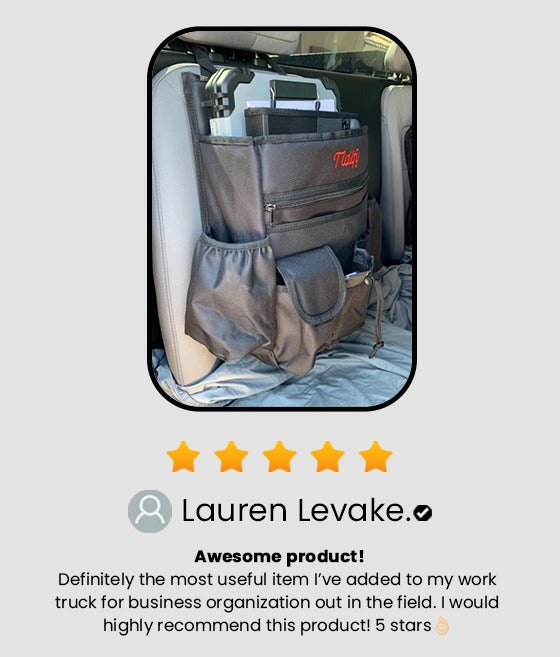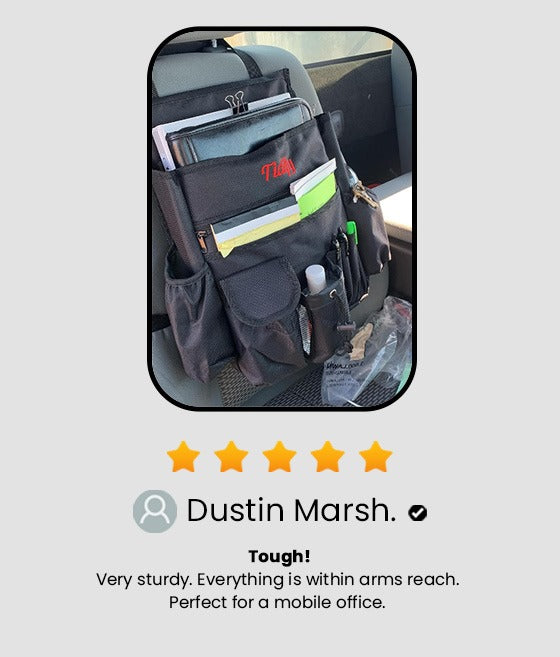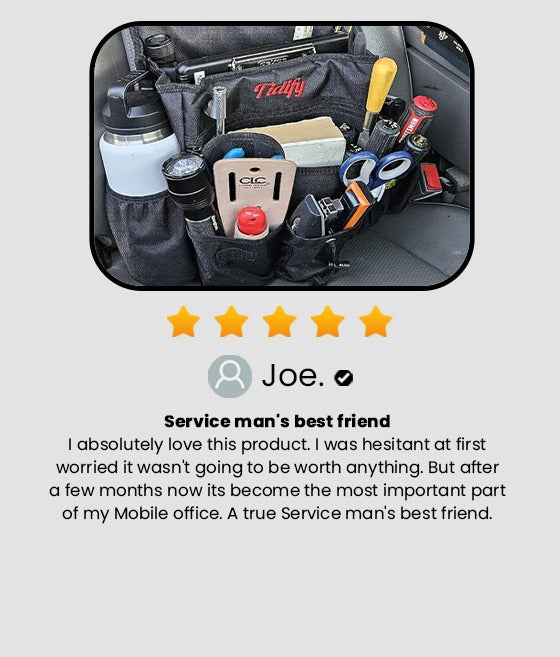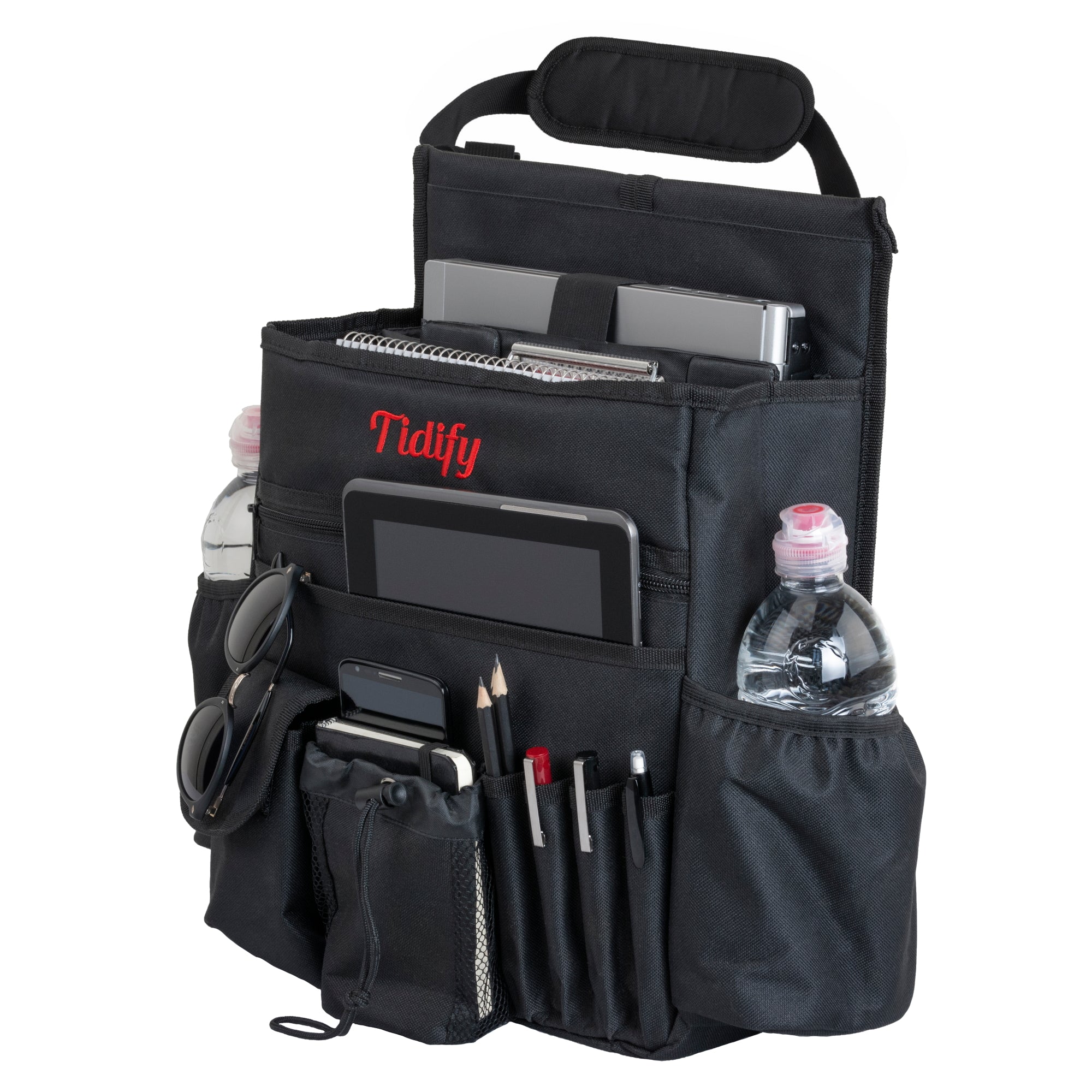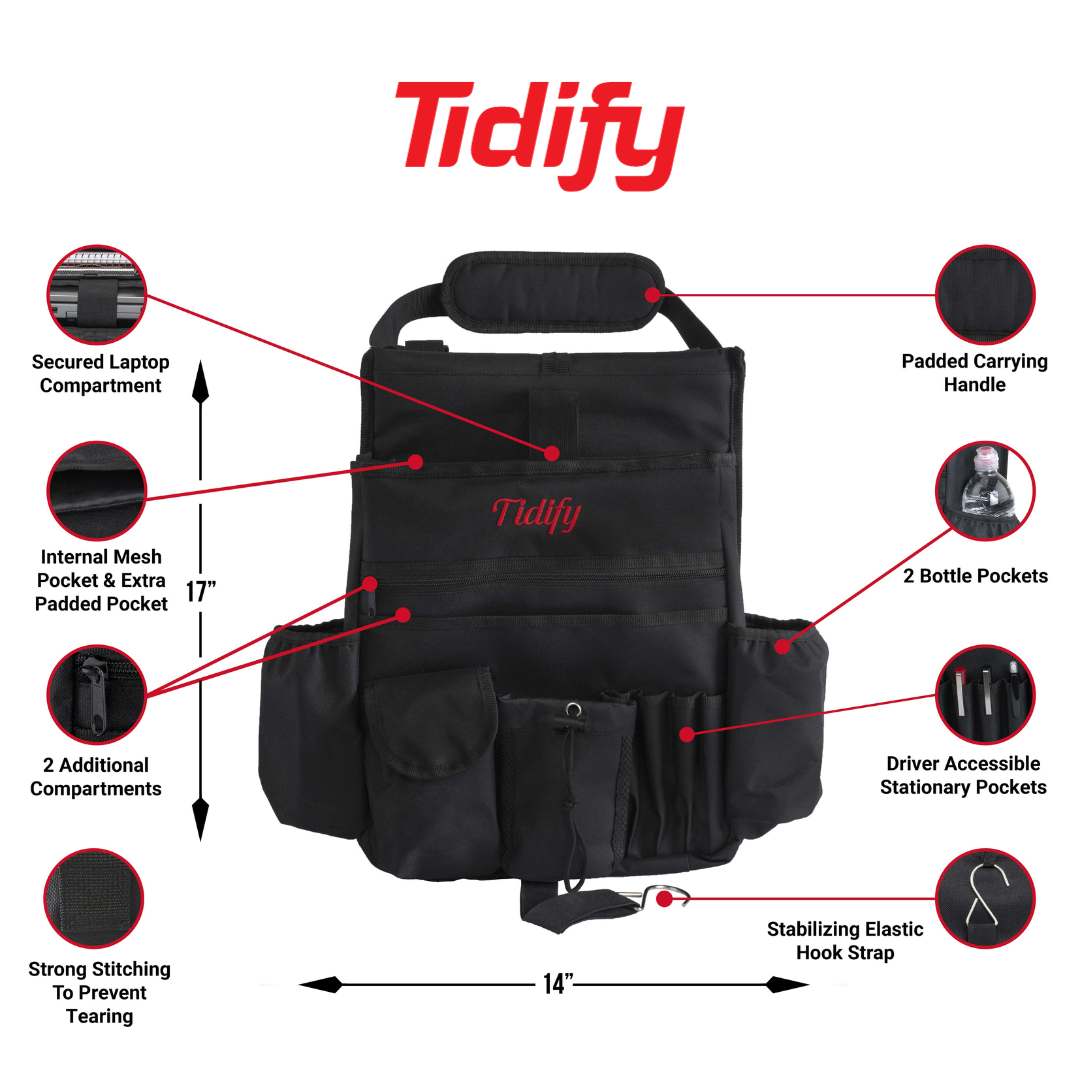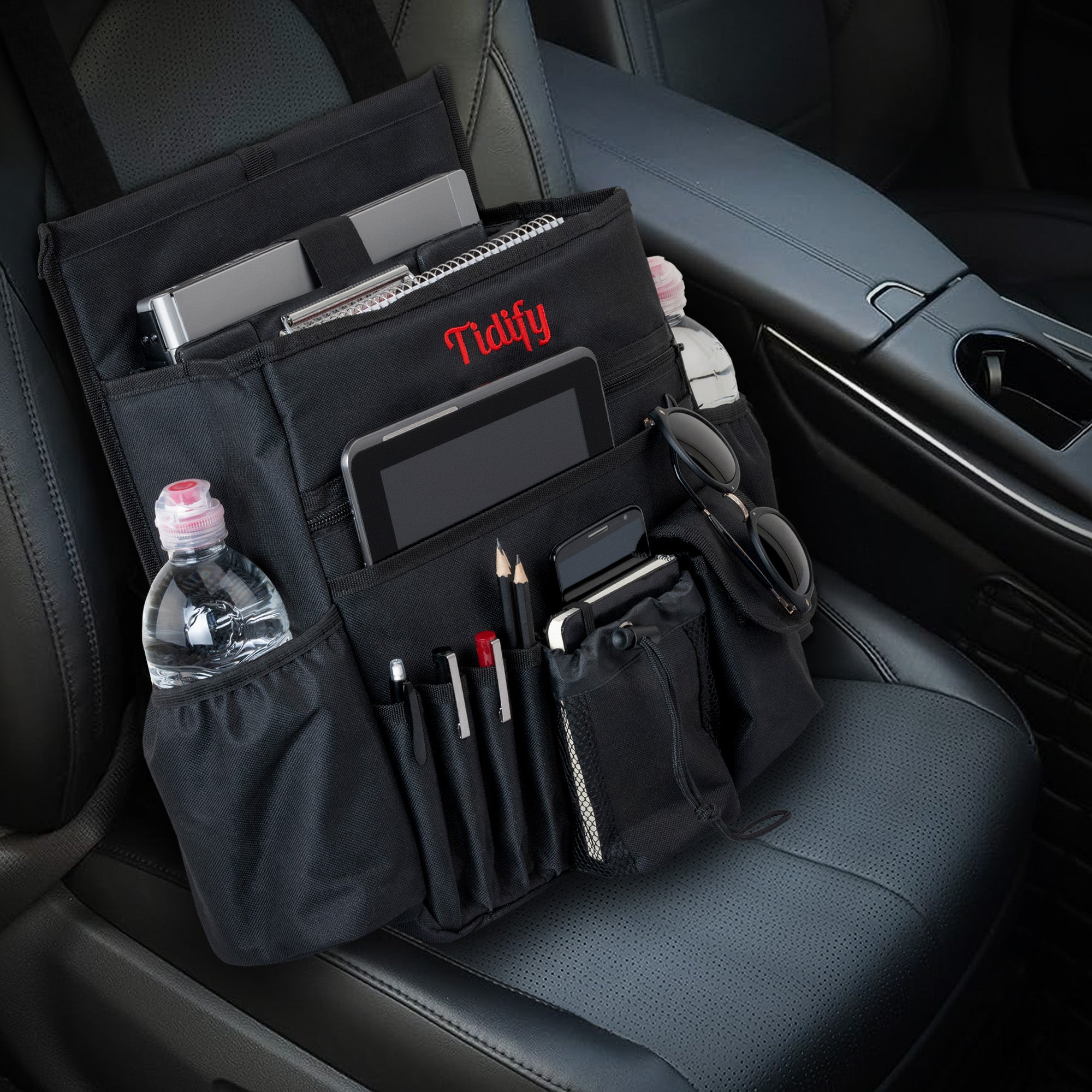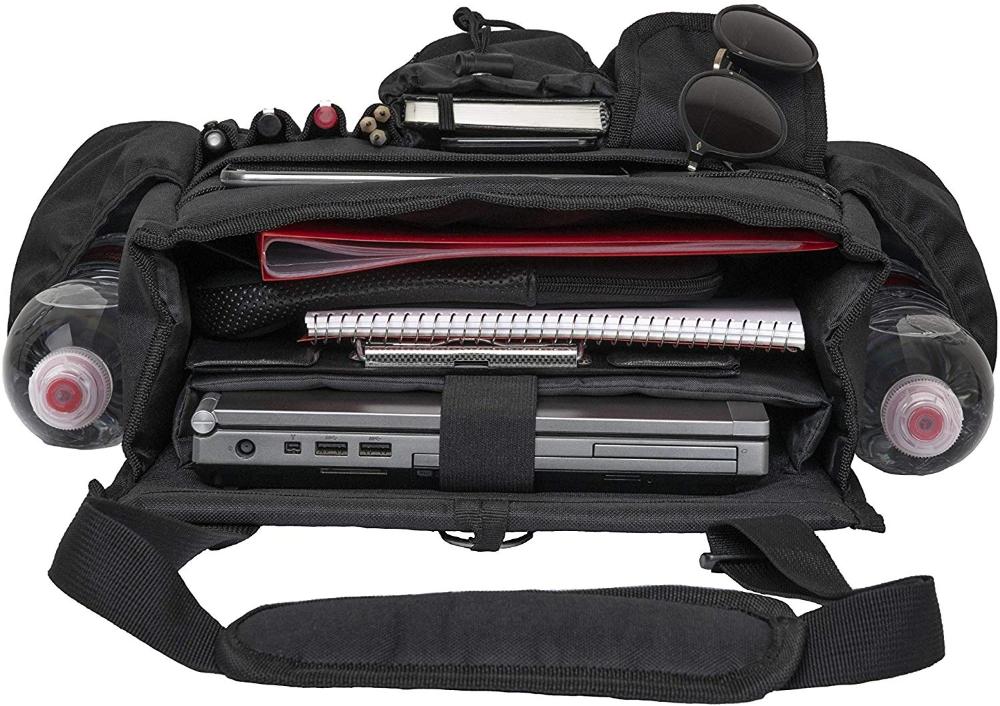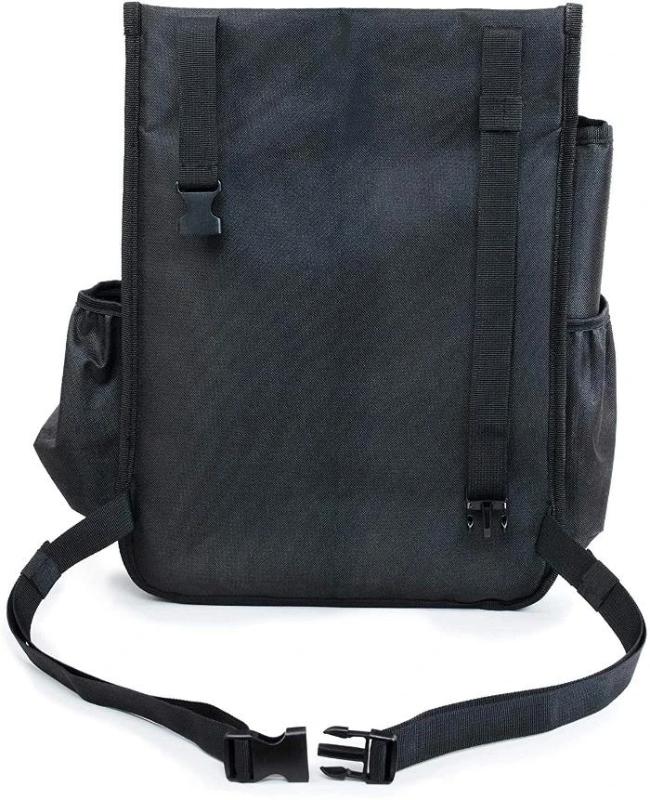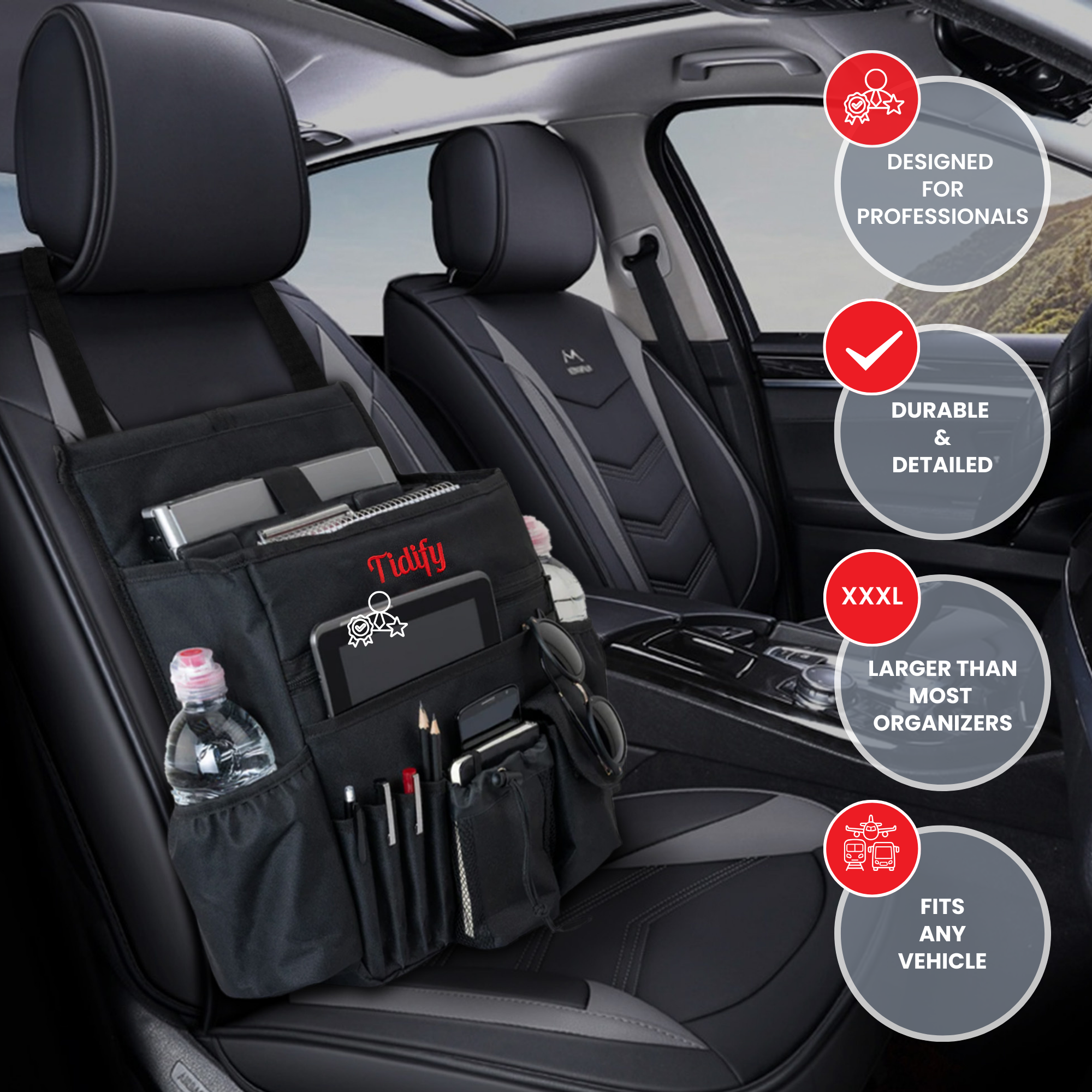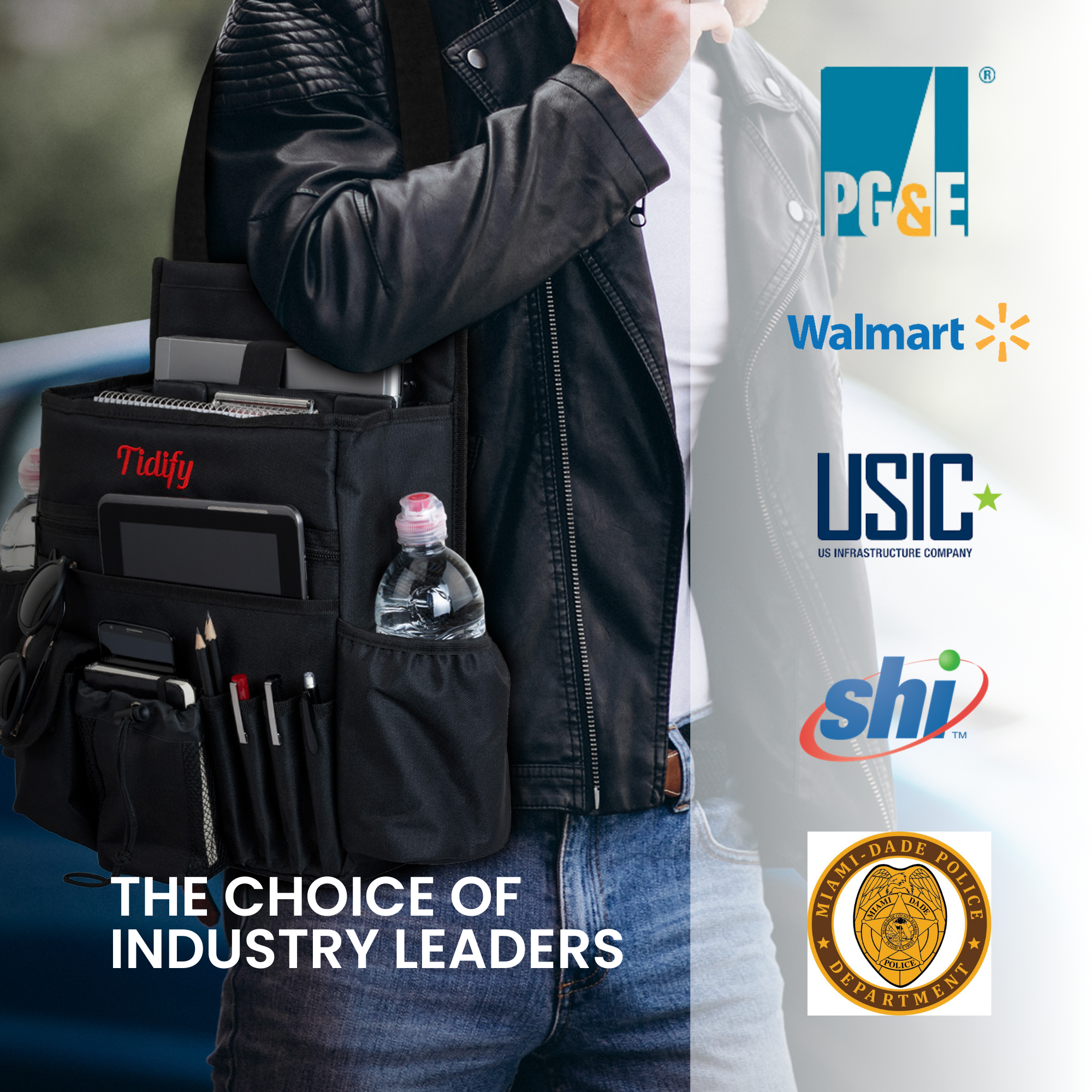 With Tidify, every mile matters, every job site is a clean slate, and efficiency is always your co-pilot. Ready to redefine what it means to be organized on the go?